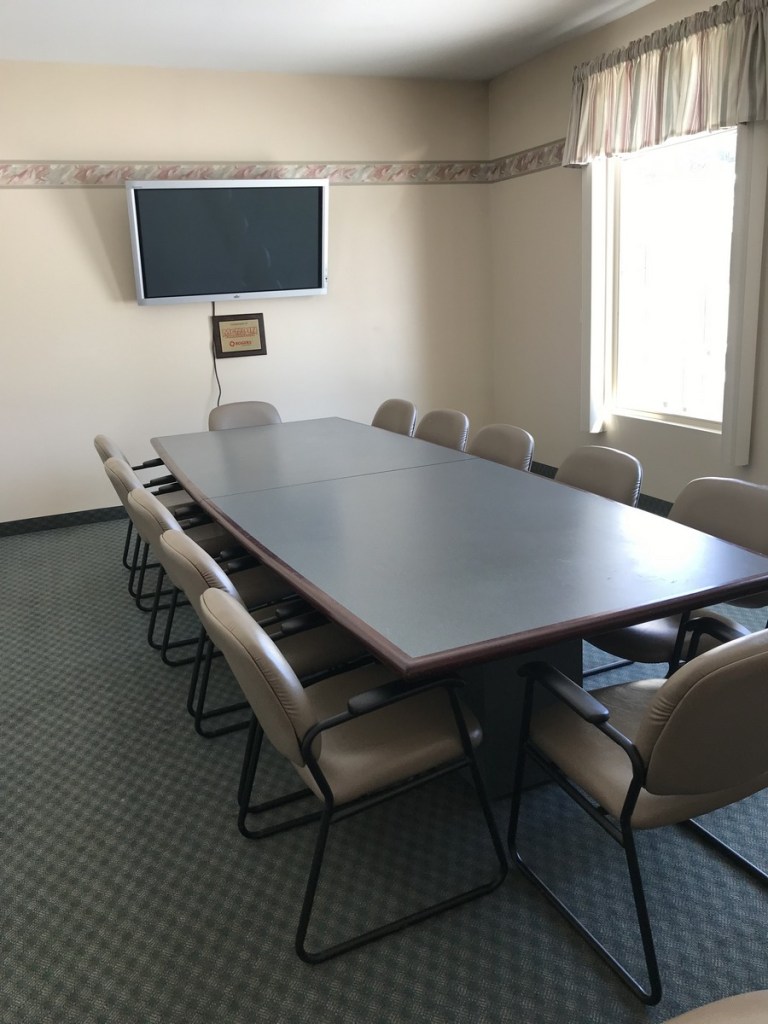 Our Boardroom is the perfect meeting space for your work presentation, team building workshop or board meeting for your office. This space comfortably accommodates a group of 12 or fewer people.
Availability:
April 1 – October 31
Rate: $75*
(Fees include set-up and clean-up and are subject to applicable taxes.)
This is the price for up to 8 hours and includes coffee.
We would love to assist you in planning your special event. Contact us to discuss room availability and menu details.
Phone: 519-348-8991
Email: events@mitchellgolfclub.com