Due to the COVID-19 pandemic, the Lounge is currently only offering take-out meals. 
​The Lounge will be operating the following hours:
Monday – Wednesady     11am – 2pm
Thursday – Friday         11am –  7pm
Saturday and Sunday     4pm  –  7pm
​The Lounge Menu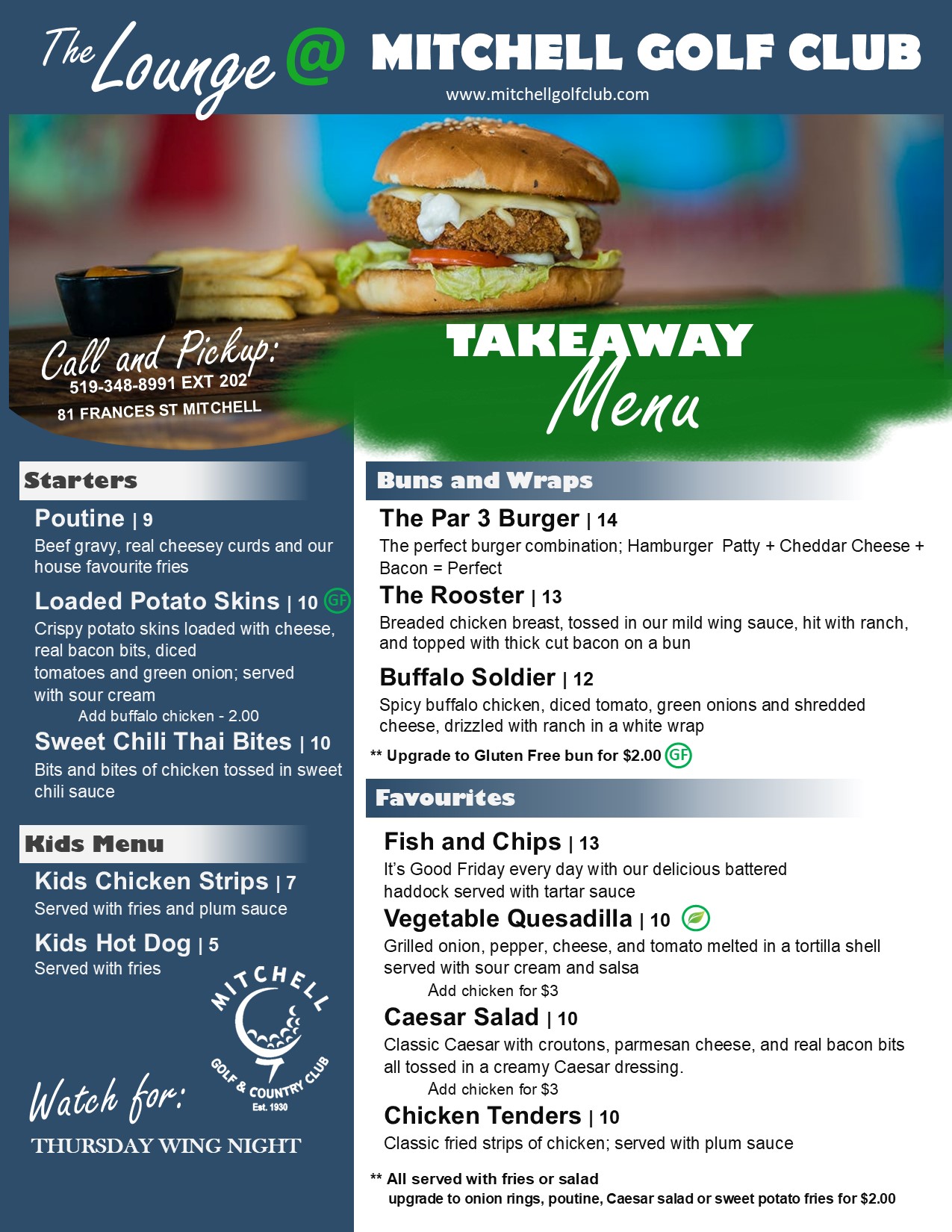 Thursday Night Wing Night!
Thursday Night's we offer everyone's favourite wings, dusted or sauced and tossed! Offering in 1lb or 2lbs (8-10 wings per pound):
Bogey 1lb $13
Double Bogey 2lbs $23
Sauces include Mild, Medium, Hot, Honey Garlic, BBQ, Fire and Ice or Sweet Chili. Dry rubs include Maple Bacon or Lemon Pepper.
Call and get your order in! 519.348.8991 ext 202