Employment Opportunities
Starter & Player Assistant – Volunteer Position
To apply for position, please email your cover letter and resume to employment@mitchellgolfclub.com.  While we appreciate all applications received, only people selected for an interview are contacted.
---
Steve Feeney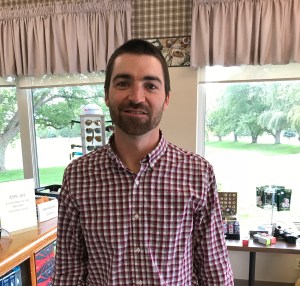 Steve Feeney is the Manager at the Mitchell Golf and Country Club.
Growing up in Mitchell, Steve was a familiar face at the course. He spent much of his time enjoying the game of golf and working in the Pro Shop.
Steve attended Wilfrid Laurier University in Waterloo, where he played on the varsity golf team. In 2011, he graduated with a Bachelor of Business Administration degree. He has experience in marketing and accounting roles, before settling into the Manager position at the Mitchell Golf Club in October 2018.  It is a dream job for Steve, as his passion for the game and the course made it a perfect fit.​
Steve is married to his wife, Denise, and is the father of their two young daughters, Jill and Liv. In his free time, he is an avid sports fan, especially the New England Patriots, and enjoys playing golf and softball in the summer.
---
Ryan Woestenenk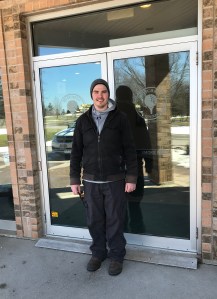 Ryan Woestenenk is the Head Greens Superintendent at the Mitchell Golf Club.
Ryan has worked at the Mitchell Golf Club for 7 years gaining experience in all aspects of maintaining a golf course. During these years he has become well versed in the day to day operations of the maintenance department at the Mitchell Golf Club and is part of the health and safety committee.
Ryan graduated from the Turf Management program at the University of Guelph in 2016
---
Board of Directors
Joe McCreight (President)
Bill Appleby (Vice President)
Brenda Kraemer (Secretary)
Rudy Bakker
Jeremy Baxter
Heather Bennewies
Sid Creek
Tyler Gloor
Shawne McLeod
Bert McMann
Richard Perley
Trevor Rose
---
Committees
Greens
Chair: Tyler Gloor
Vice: Sid Creek
Member: Jeremy Baxter
Member: Shawne McLeod
House
Chair: Trevor Rose
Vice: Bert McMann
Member: Brenda Kraemer
Junior
Chair: Steve Feeney
Member: Heather Bennewies
Member: Richard Perley
Tournaments
Chair: Steve Feeney
Member: Jeremy Baxter
Member: Bill Appleby
Member: Trevor Rose
Operational Strategies
Chair: Shawne McLeod
Member: Heather Bennewies
Member: Brenda Kraemer
Member: Richard Perley
Member: Rudy Bakker
Monday Night Men's League
Bert McMann
Tuesday Night Ladies' League
Co-Captains
Mary Batten
Judy Bowman