Men's Night
Sponsored by:

Our popular Monday Men's Night program is one of the many benefits of membership in the Mitchell Golf & Country Club.
This is how the program will work for the 2022 season.
You must be a member or a guest of a member to participate.
Members will be charged a flat fee of $16.00 each night.
Guests of members will be charged $18.00 each night (+ applicable Green Fee)
A member's paid fee includes . .. a meal ticket, a chance at any prizes offered that evening, contribution to the Men's Closing meal/prize fund, and a ticket for a draw (each Monday).
Paid participation in 12 Monday Men's nights will entitle you to participate in the Men's Closing at no charge. There will be a fee for the Men's Closing (Sunday, September 18th) for members with less than 12 paid Men's nights.
Mens Night will be subject to change to meet Covid restrictions and the discretion of the golf club
$5.00 Triple Bogey tall cans available – each Monday!!
We trust you will enjoy our Men's Night Program this season!
Please contact the pro shop at 519-348-8991 with any questions.
Ladies Golf League
Welcome to the 2022 season of the MGCC Ladies Golf League!
The season begins on Tuesday, May 10th and regardless of the weather, we will be having a dinner and providing you with an opportunity to learn about the league's new season.
There are some new rules of golf that may impact some of you, and there are some new tees at the course. We are changing out the How Low Can You Go for a different game for the Dorothy Jackson Memorial Award. Plus, you will have the opportunity to set your tee times for the season. The cost of membership in the league will be the same as last year IF you take advantage of the early bird rates.
How our Ladies Night will be held is subject to Covid restrictions and the discretion of the golf club.
LADIES LEAGUE DETAILS
SEASON START
The season begins on Tuesday, May 10th and the closing event is will be held in Sunday, September 25th.
WEEKLY DINNER
Will be served in the evening.
The cost of the dinner and weekly fee is $16 for MGCC members and $18 for non-members.
POOR WEATHER
In the case of poor weather, the decision to suspend play will be made by the pro shop staff. If play is called, please let the pro shop know if you plan to come out for dinner.
SPECIAL GAME NIGHTS
Three special game nights with a variety of scramble formats including, step-aside, roll the die and best ball. (subject to change).
NEW MEMBERS
We anticipate some new members this year and if you have room in your foursome to welcome a new member, please let Mary Batten know. If you are a new member looking to play with someone, please connect with Lori.
WEEKLY GAMES/PRIZES
There will be four prizes every week and in order to be eligible to win, your league fee and dinner must be paid. Start date to be determined.
TEE TIMES
You are asked to make tee times and Mary will have drafted a schedule based on last years groupings and times. If you wish to make any changes in the time or the make up of your groups. Please see Mary.
Please contact any of the Ladies' Executive members for more info or better still come out on the 10th of May and hear all the details!
Mary Batten: mbatten@ezlink.ca
Judy  Bowman: judybowman10@hotmail.com
$5.00 Cowbell tall cans available – each Tuesday!!
Junior Program
Sponsored By: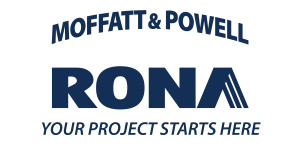 The Program (2022)
Our popular Junior Program is available to ALL Junior Members. The cost of the program is included in the Junior Membership Fee. This program is meant to enhance the junior member's golf experience at the Club. It is meant to be a fun program, while at the same time providing some instruction and knowledge of the game. We hope, at the end of the program, the participant has had fun, made some new friends, and learned something about the game of golf.
Format:
The program starts on July 5th and runs each Tuesday for a total of eight (8) weeks. The program will conclude on August 23rd with a fun Scramble format golf event.
9:00–10:00 – Group Instruction
The participants will be divided into groups (by age and skill level) with instruction given at different stations.
10:00–12:00 – On-Course Play
The participants will head to designated holes on the course for play.
Up to 9 holes of golf will be played in a "scramble" or "best-ball" format.
A volunteer will monitor play and help the participants at each hole.
12:00 – Lunch
Hot dogs & pop will be served to each participant as they finish golf to take home and enjoy.
In addition, it is important that Junior Members remember that the Mitchell Golf Club is a busy place, especially in July and August. Space on the first tee is limited, so it is essential that Juniors wishing to play following the Junior Program always book a tee time.
The success of our Junior Program depends on its volunteers. We welcome golfers, non-golfers, members and non-members to help us out with this program. Volunteers are required to help supervise and administer the program. Volunteers are needed weekly and are essential for the success of the program. If you wish to help out, please leave your name and phone number with the Pro Shop Staff.