Men's Night
Sponsored by: Woodecor

Our popular Monday Men's Night program is one of the many benefits of membership in the Mitchell Golf & Country Club.
This is how the program will work for the 2021 season.
You must be a member or a guest of a member to participate.
Members will be charged a flat fee of $13.00 each night.
Guests of members will be charged $16.00 each night (+ applicable Green Fee)
Guests of members are limited to participation in 5 Men's nights per season.
A member's paid fee includes . .. a meal ticket, a chance at any prizes offered that evening, contribution to the Men's Closing meal/prize fund, and a ticket for a draw (each Monday) for a $75.00 Pro Shop gift certificate.
Paid participation in 10 Monday Men's nights will entitle you to participate in the Men's Closing at no charge. There will be a fee for the Men's Closing (TBD) for members with less than 10 paid Men's nights.
Mens Night will be subject to change to meet Covid restrictions and the discretion of the golf club
Hole #3 will have a Triple Bogey merchandise prize pack for Closest-to-the-Pin each week
(for those who have paid the Men's Night fee at the Pro Shop counter in advance of playing #3).
With these winners (Mitchell G&CC members) eligible for a Grand Prize draw at the Men's Closing.
$5.00 Triple Bogey tall cans available – each Monday!!
We trust you will enjoy our Men's Night Program this season!
Please contact the pro shop at 519-348-8991 with any questions.
Ladies Golf League
Welcome to the 2021 season of the MGCC Ladies Golf League!
The season begins on Tuesday, April 27th and regardless of the weather, we will be having a dinner and providing you with an opportunity to learn about the league's new season.
There are some new rules of golf that may impact some of you, and there are some new tees at the course. We are changing out the How Low Can You Go for a different game for the Dorothy Jackson Memorial Award. Plus, you will have the opportunity to set your tee times for the season. The cost of membership in the league will be the same as last year IF you take advantage of the early bird rates.
How our Ladies Night will be held is subject to Covid restrictions and the discretion of the golf club.
LADIES LEAGUE DETAILS
SEASON START
The season begins on Tuesday, April 27th and the closing event is Sunday, September 14th.
WEEKLY DINNER
Will be served in the evening.
The cost of the dinner and weekly fee is $13 for MGCC members and $16 for non-members.
POOR WEATHER
In the case of poor weather, the decision to suspend play will be made by the pro shop staff. will be served at six p.m. unless you hear otherwise from the pro shop. If play is called, please let the pro shop know if you plan to come out for dinner.
SPECIAL GAME NIGHTS
Three special game nights with a variety of scramble formats including, step-aside, roll the die and best ball. Teams will be determined by a draw followed by a shotgun start at 5:30 (subject to change).
The dates are as follows:
June 11th
July 9th
August 13th
LEAGUES FEES
The cost to join the league will remain the same as 2018 you pay the early bird rate by June 4th. Otherwise, the rate will increase to $30 for members and $45 for non-MGCC members. The date is.
NEW MEMBERS
We anticipate some new members this year and if you have room in your foursome to welcome a new member, please let Lori Houze know. If you are a new member looking to play with someone, please connect with Lori.
WEEKLY GAMES/PRIZES
There will be four prizes every week and in order to be eligible to win, your league fee and dinner must be paid. Start date to be determined.
TEE TIMES
You are asked to make tee times and Lori will have drafted a schedule based on last years groupings and times. If you wish to make any changes in the time or the make up of your groups. Please see Lori.
Please contact any of the Ladies' Executive members for more info or better still come out on the 30thof April and hear all the details!
Heather Bennewies519-275-4047
Lori Houze519-275-7909
Mary Louise LaBerge519-272-5079
Junior Program
[Updated: June 17th]
Sponsored By: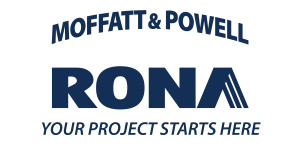 The Program (2020)
Due to the ongoing pandemic, management and the board of directors has decided to change the format of the Junior Program for the 2020 golf season.
The new format moving forward will be the following:
On Tuesday mornings, starting July 7th, tee-times from 9:00-11:00am will be blocked off for Juniors only

Please call the Pro Shop 7-days in advance to reserve one of those tee-times.  1-4 spots can be reserved for a tee-time. We will be pairing juniors up to make full groups of 4.
We ask that you show up NO EARLIER than 20 minutes before your tee-time and ask that you have transportation arranged that once your round is completed, you will be able to leave the premises immediately.

If enough volunteers, we will have 1 go around with each group to help and teach them basic etiquette and tips of golfing
Every Junior that plays Tuesday mornings, they will be entered into a random draw for prizes that can be picked up the following week.
The Junior Club Championships will still be held on August 25th.  Registration will start August 4th.
For any questions or if you would like to volunteer, please do not hesitate to reach out to Steve via email steve@mitchellgolfclub.com or by phone 519-348-8991 ext 204.
Huron-Perth Junior Golf League
[Updated: June 4th – The League has been cancelled for the 2020 season]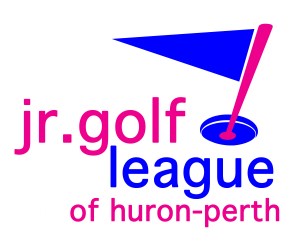 Introduction
'The Junior Golf League' (JGL) of Huron Perth: a group of local golf courses that have come together to form junior golf teams that compete in a fun golf league throughout the summer. The goal of the league is to come together in fostering the future golfers and leaders of tomorrow in Huron-Perth. The league brings together boys and girls, 16 and under, of all abilities. Local golf advocates who will be responsible for creating a welcoming environment while developing skills and core values of the young golfers will captain the teams.
Participating Golf Courses:
League Format
The League has 72 players that participate at six (6) golf tournaments throughout the summer. Players participate in various age categories and divisions, in a team-based two-player scramble format. Points are rewarded, for each match, for winning holes, based on a match-play scoring format.
At each tournament, fun events are hosted by each golf course, such as putting contests, where prizes are awarded for the winning teams. At the year-end 'League Championship' golf event, each junior golfer receives a prize for participating in the League and trophies / plaques are rewarded for the division winners.
Contact Information
For more information on the Junior Golf League of Huron Perth and the Junior Golf Team at Mitchell, please contact Steve via steve@mitchellgolfclub.com.