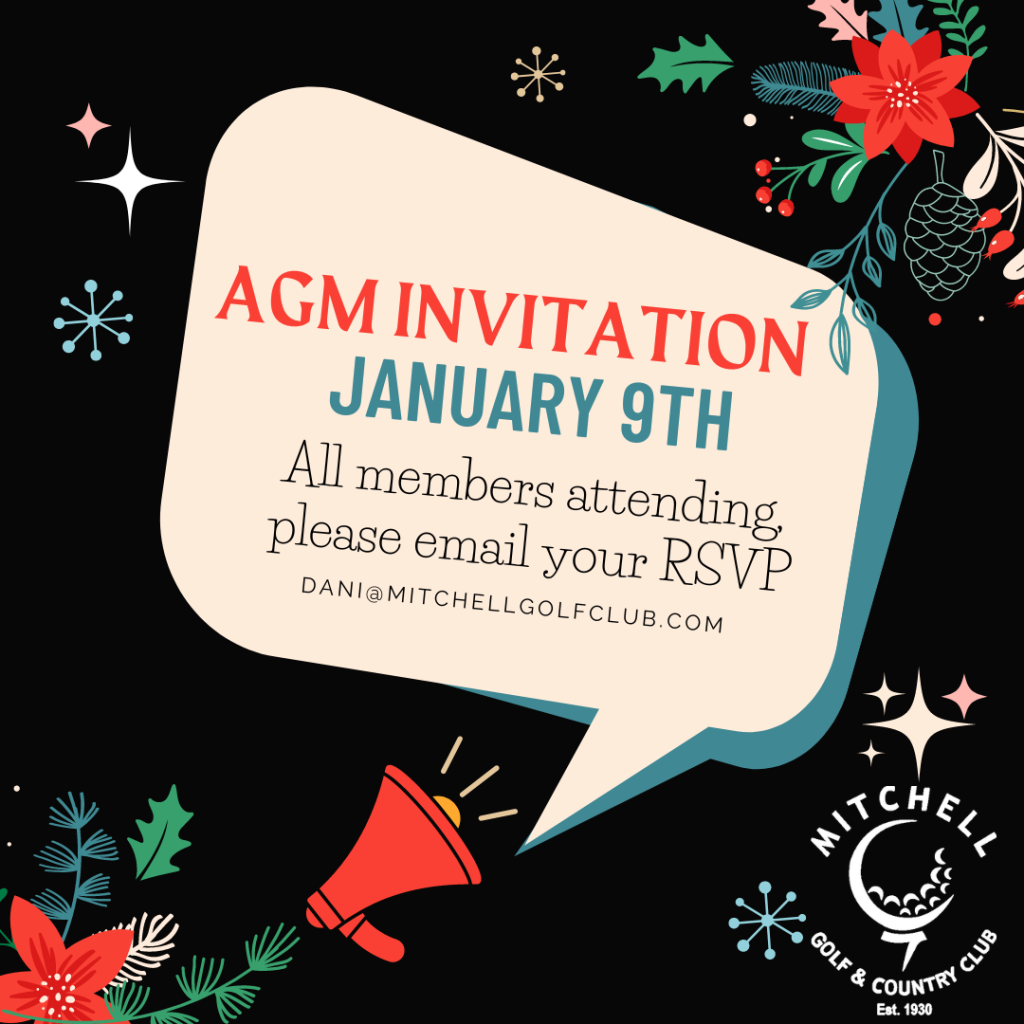 The Mitchell Golf and Country Club Board of Directors would like to extend an invitation to all of our members to attend this years AGM at the golf club on Monday, January 9th.
We will take this opportunity to discuss last seasons financials, update on all of our progress and appoint a new Board of Directors. Anybody wishing to run for the Board please submit their name via email to dani@mitchellgolfclub.com.

See you in the new year!